The visuals was created for the new shopping mall "Galleria Tbilisi". 
"Galleria Tbilisi" is located in the center of the city, which is the key competitive advantage.
People don't have to get particularly ready to visit the shopping mall. They don't need a car to get there.
While being on the way, one can just drop by the mall for any kind of shopping or activity.
The concept of the work has been based on this advantage and the main communication message is ''Come on in''.
In the series of posters, middle of the road transforms into different shapes (a shopping bag, Pop-corn, a burger,
a shopping cart) symbolizing all those activities and products (shopping, entertainment, restaurants, supermarket),
which can be found in the "Galleria Tbilisi". This way it is shown the key elements of a newly opened mall
as well as the advantage of quick dropping by and saving time.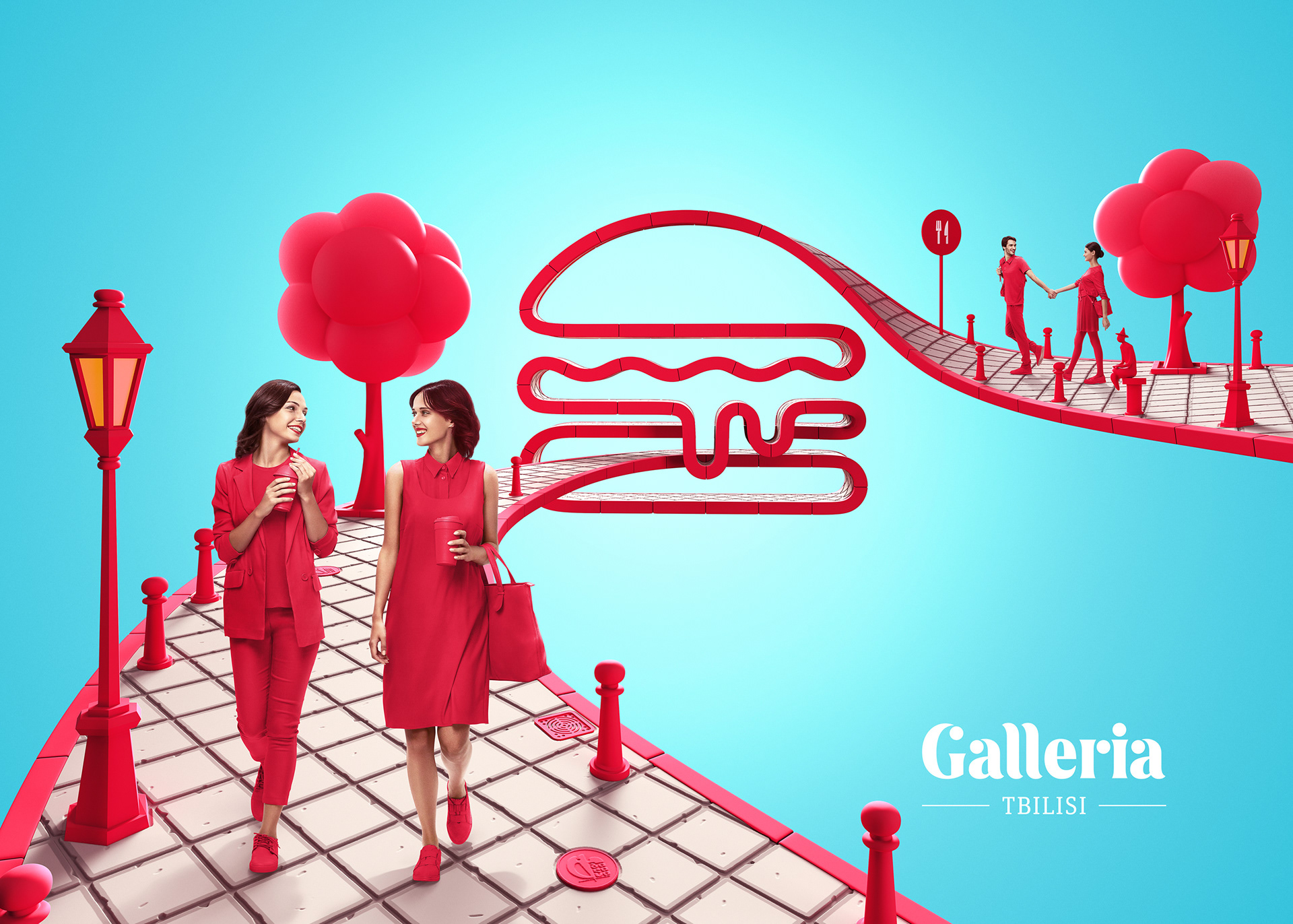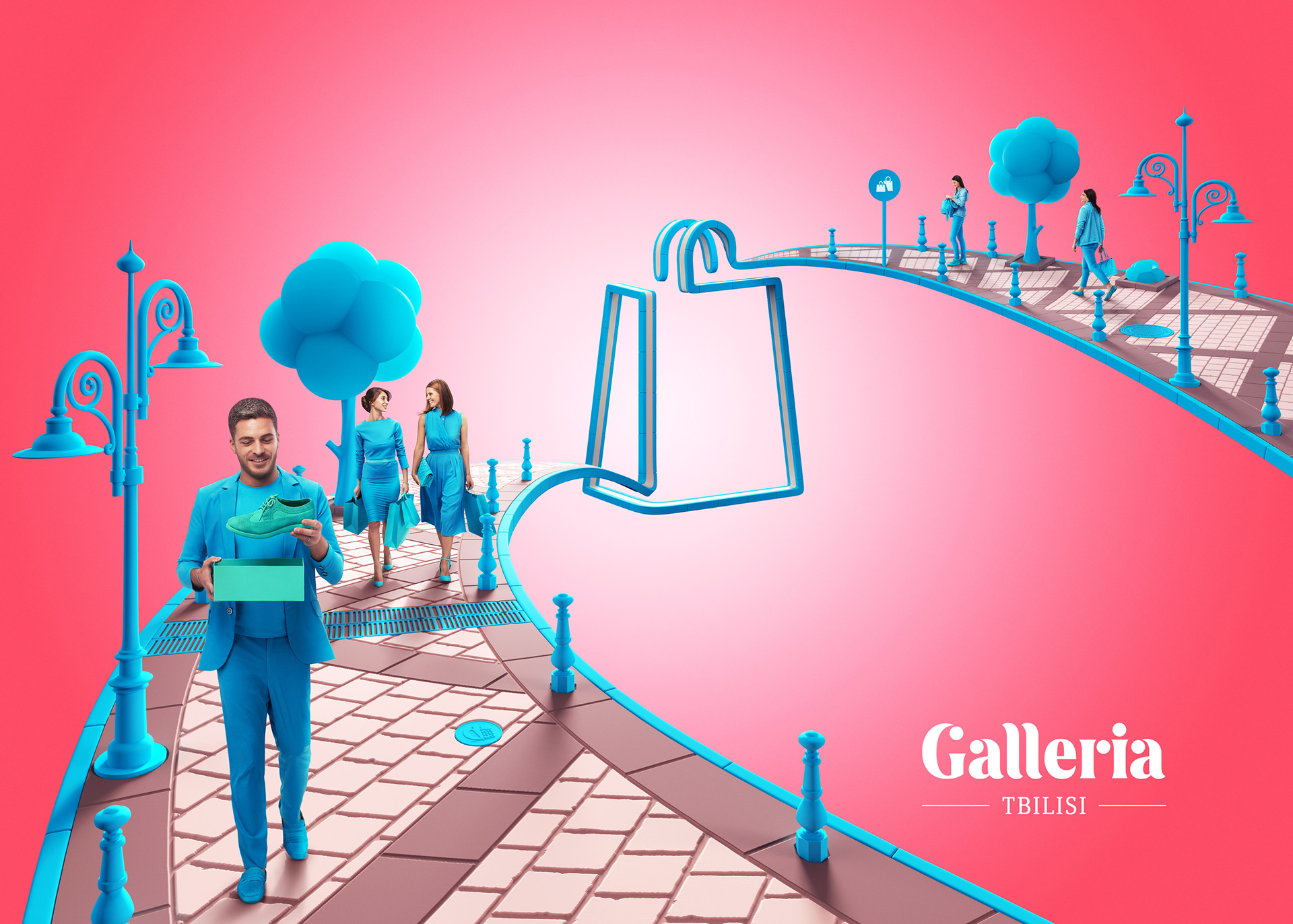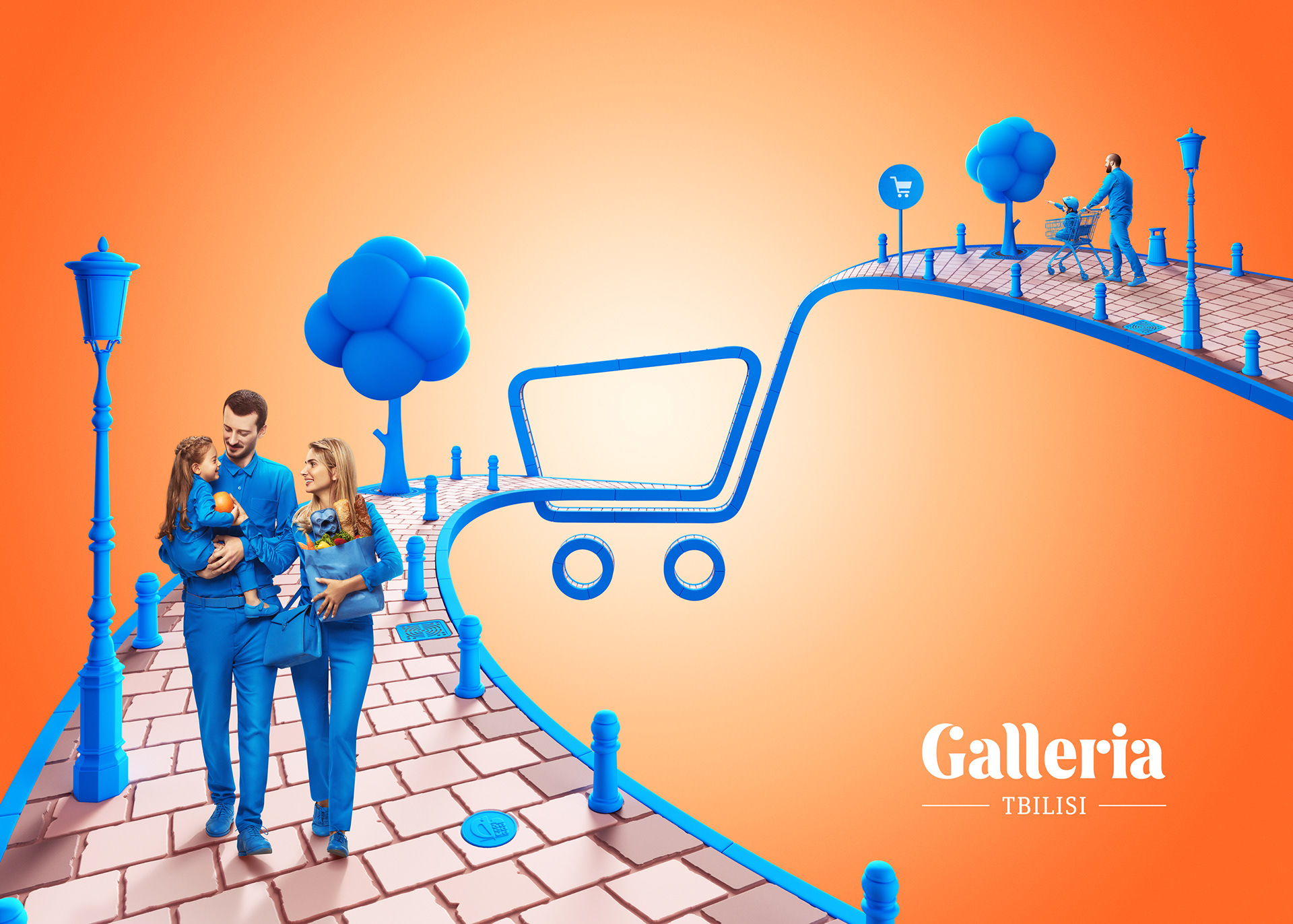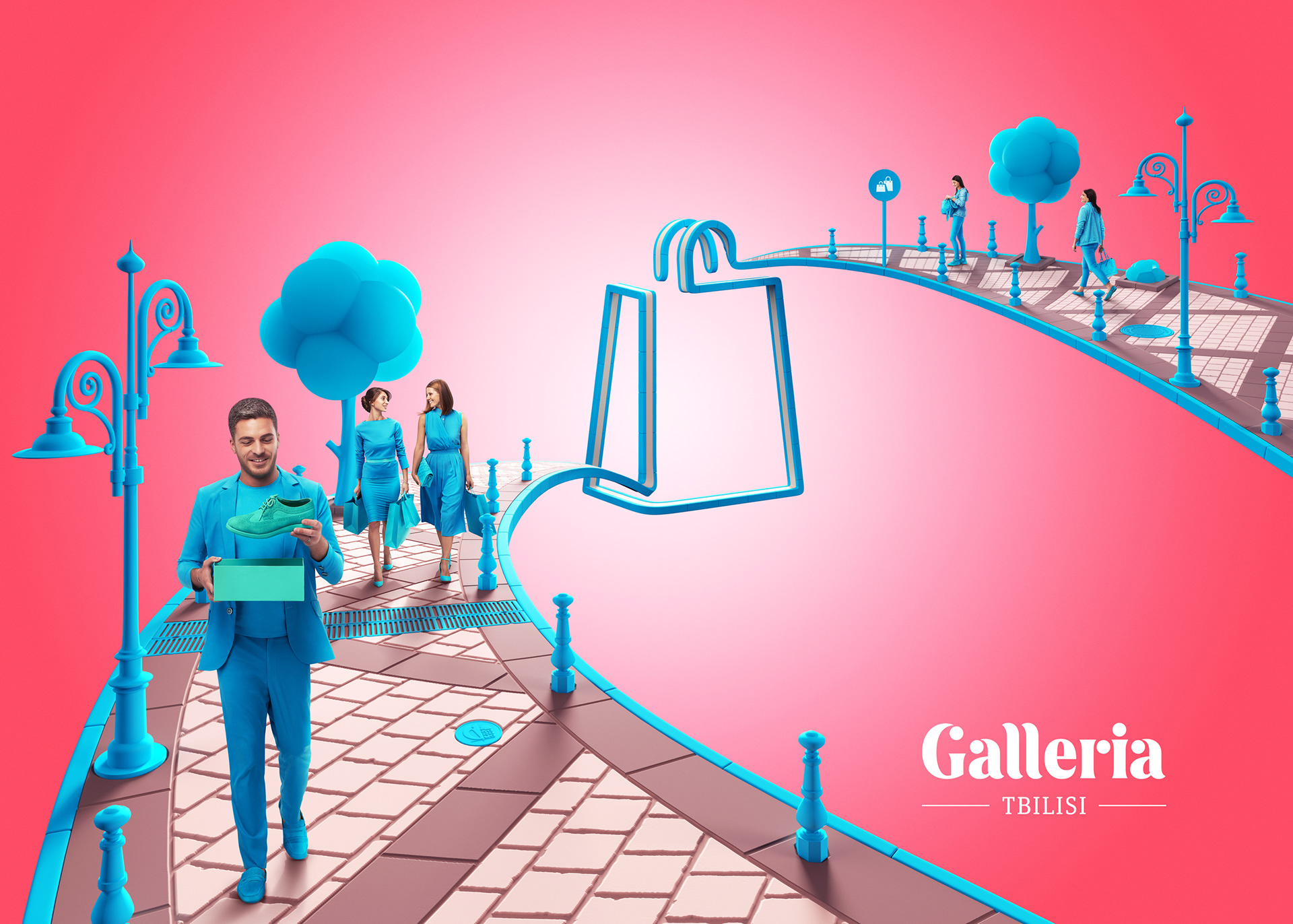 3D / Retouching Breakdown
Creative Director:

Levan  Lepsveridze
Art Director / Designer:

Sophia Antidze
Copywriter:

Beqa  Adamashvili
Account Director:

Natia Gogia
Account / Project Manager:

Mariam Menteshashvili
Art Director / Retoucher:

Abesalom Kavelashvili
3D Artist:

Saba Kavtaradze
Photographer:

Vakhtang  Alania (Kikala Studio)
Costume Designer:

Melano Zibzibadze
Casting Manager:

Misha Apkhazava
Make Up:

Ekaterina Chanchibadze